It is sort of cold here in Ohio today. Thinking that it's almost fall and I love Fall. Fall has perfect weather, warm during the day and cool at night. Perfect sleeping weather. I must admit that I would never decorate with the colors orange and brown (the colors of the Brown-Go Browns). But... here are some ideas.

Isn't this great. I want to do a pumpkin tree. Even the planter has a scarecrow on it.
To see more of this tree go to Country Creations by Denise.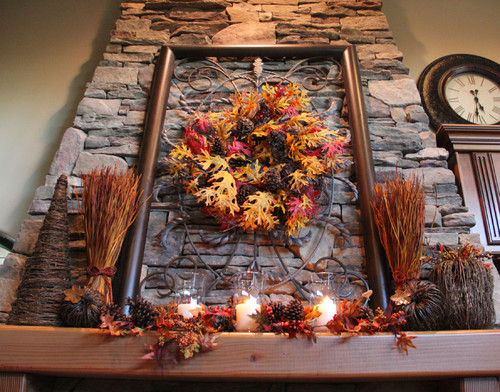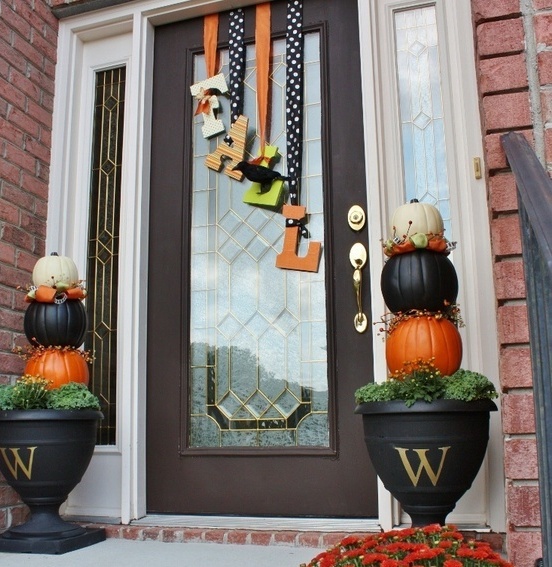 I am sorry, but I am getting into letters something fierce. This is simple and festive.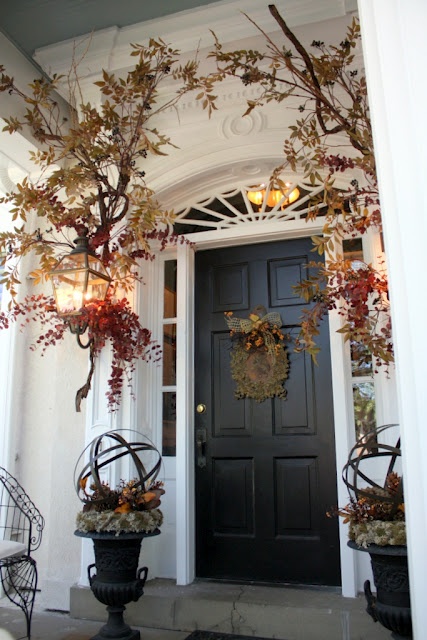 Use Nature and grab some tree limbs. Not everything has to come from a craft store. Just don't cut down your neighbor's tree limbs (at least not until night, so they can't see it was you).
The Chow Chow isn't part of the décor.
And there is the clothes, get all warm and cuddly.
I love the Coat-it is being offered by Nordstroms,
So I won't be buying that one but I can duplicate it.
Then there is the beauty of Fall. I love the Fall.
Until we meet again
Claudia