Time is slipping away. Time never stops that is not what it is suppose to do. It is time to think about shutting the windows and turning on the heat but before we close Mother Nature out let's take a moment and look at our house. Beach chic is in but it time to leave the beach and pay attention to our house.
Crochet or knit a blanket
This is a great Granny square afghan to add to your design
A faux fur blanket: http://www.apartmenttherapy.com/get-the-look-faux-fur-throw-186411
Traditional Kitchen
by
Fremont Interior Designers & Decorators
K & M Designs
And Orange to your sofas, chairs and beds.
The days are getting shorter and I love candles.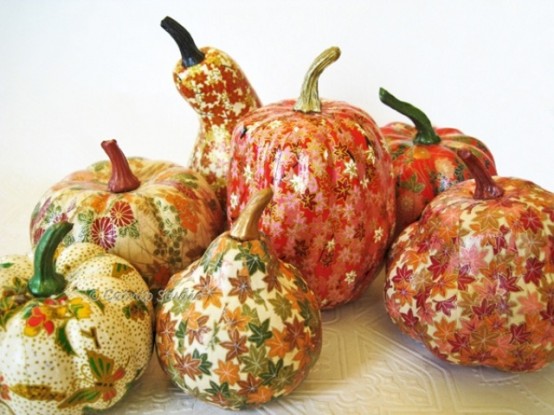 How about decoupage pumpkins and gourds.
Don't forget the floors. Accent rugs and throw rugs are ingenious way to protect your carpet.
This can duplicated by painting sail cloth or ready made plain throw rugs from stores. Just use your imagination.