In my younger days, I worked for the best floral shop in San Leandro, CA.
My Boss, was a very petite French Canadian woman called Marge.
She once commented in the late 80's that no one celebrated
Thanksgiving like they used to, the orders for Thanksgiving
arrangements were down and spirituality it made her sad.
Thanksgiving is a time to stop and say thank you to God and your family.
Let's Bring Thanksgiving back!
Cushion candles, pumpkins, and berry garlands with Spanish moss to fashion a simple, beautiful centerpiece.
The tutorial for the arrangement is at the idea room.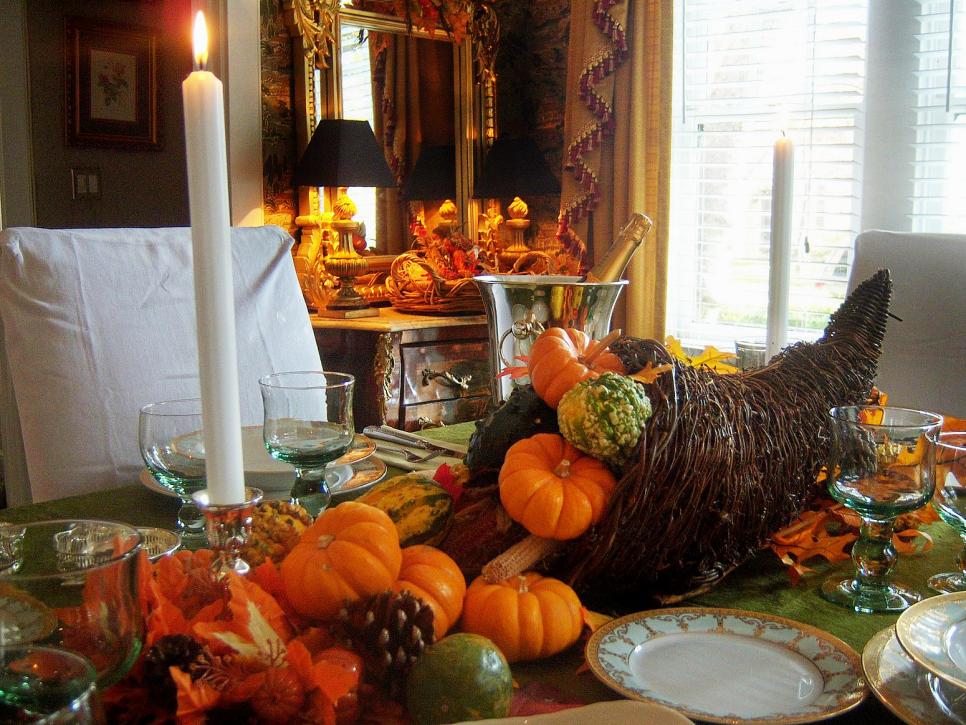 Autumn Icon
The cornucopia, spilling over with the fruits of harvest, reigns as an icon of autumn. Derived from the Latin for "horn of plenty," this basket is the most traditional of Thanksgiving centerpieces. Classically, it overflows with fruits, vegetables, gourds and Indian corn.
3.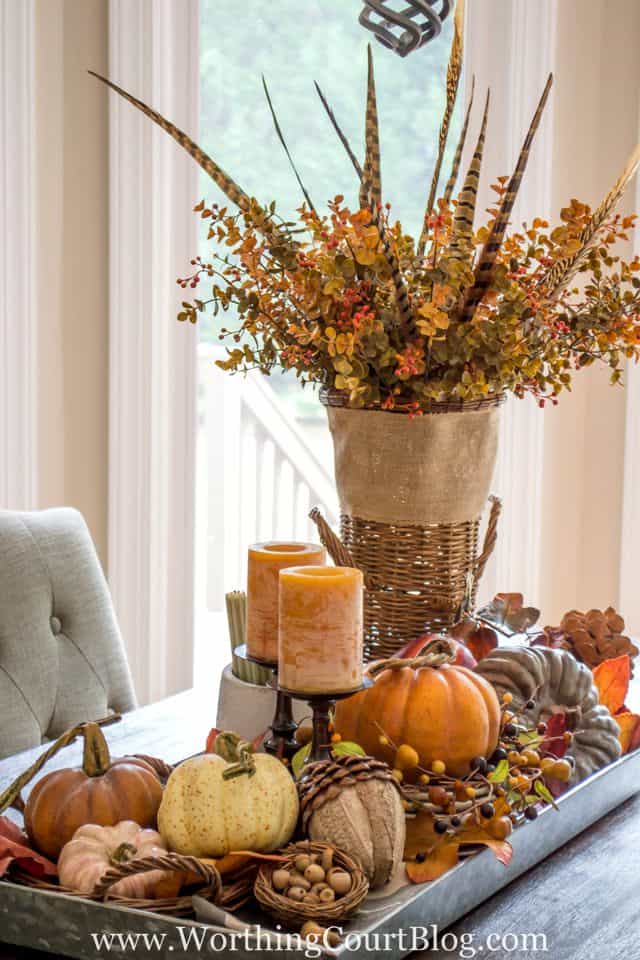 Simple Sophistication
Rely on a natural theme; nest a creamy ceramic pumpkin on a pewter pedestal lined with brightly colored leaves
5.
Fall Printables
Use blogger Ella Claire 's free fall printables to accentuate your dining table pair them with pumpkins and branches to up the rustic elements.
7.
Harvest-Themed Centerpiece
A long, low centerpiece as this looks as pleasing on an entry table or a side table as it does on a dining table.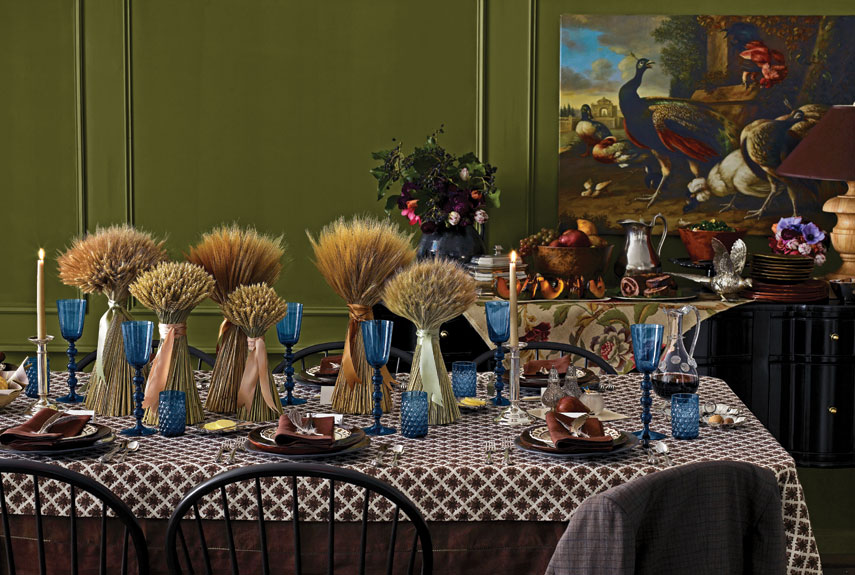 American Wheat
Wheat is an American Staple for food and what a striking centerpiece it makes with heights down the length of the table.
Fall Foliage
Fall foliage delivers a drama as flowers. Place them in water.
Pine cones and candles.
Scent the pine cones and they should give a mild scent as the candles get warm.